Protecting Yourself The Right Way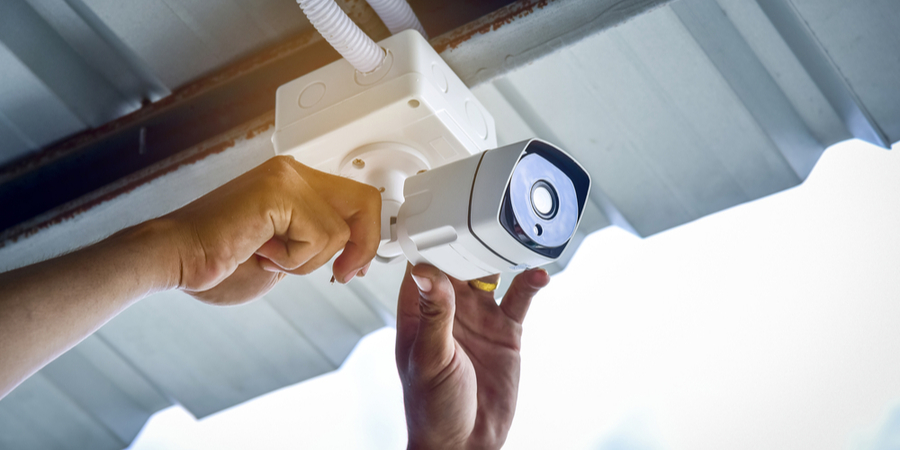 Knowing that your business is protected is important. Not only can the right security measures help give business owners peace of mind, but it can also help boost employee morale by letting them know that they're protected as well. And while measures for cyberattacks – which cost small businesses as much as $200,000 on average – are important, it's also important to make sure you have the right in-house, physical security measures in place as well.
There are four key elements that go into a strong physical business security system, and making sure each of them is in place is a must if you want to ensure that you have the best level of protection for your company – and the peace of mind you need to rest easy at night. Here's a look at what to focus on.
Cameras
Video security is the foundation for most security systems. Video camera systems can deter many crimes from even happening, and modern cameras will record footage as well as allow you to use a smartphone, tablet, or computer to view live video from anywhere in the world. There are several types of cameras available, and talking to a security pro is important to make sure you use the right cameras in the right places.
Alarms
Alarms are another obvious part of a good security system. With today's systems, you can link your business to monitoring services that allow you to rest easy knowing that there is always someone there if something goes wrong. Audible alarms will also act as a deterrent and can help you protect your business when you're not there. You may even be able to link them to your camera system and alerts, getting an alert on your phone when an alarm is tripped that will let you switch to live feed video while contacting the authorities.
Access Control Measures
One of the best ways to keep employees safe is with access control measures. Keycards and access control locks that can be reprogrammed as needed allows businesses to keep their property fully secure, track everyone who enters, and more. They've become an integral part of a total business security system in today's uncertain world.
Automation
While not always part of the actual security itself, interior automation tools are generally installed alongside security measures. These can include audio speakers, lighting controls, temperature controls, and even instant communication tools and features. This can help simplify your daily operations and make it easier for businesses to keep their employees happy and comfortable.
Getting The Right System For Your Needs
Your business security system is important for the future of your company, and making sure that your property has the right measures in place is important. However, every business is different. Talking to the professionals is a must so you can get a clear look at just what to do and what components are worth investing in.
Our team can help. Contact Net Security Solutions for your initial consultation and to learn what kind of difference we can make in the security of your property.