Why Access Control Is Vital For Your Small Business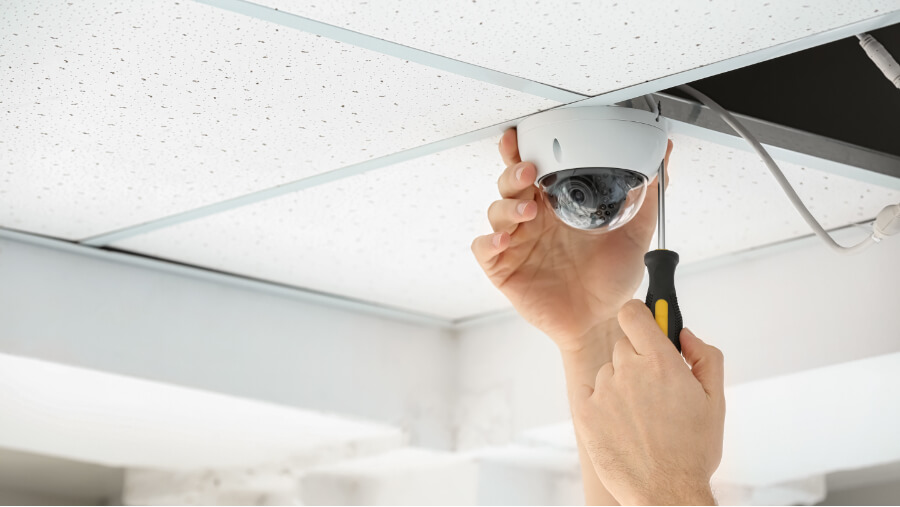 No matter what size business you own, security should be one of your top priorities. When you install an access control system in your business, you will see immediate savings just from having to replace locks when employees quit or lose their keys. With an access control card, each person has their own access code and this allows you to also determine who is coming and going into your business and at what times.
The Key Benefits Of Access Control For Small Businesses
If you own a small business that's just starting up, you probably are not in a position where you can take a lot of theft losses. You probably have hired new employees, you cannot be completely certain if they are trustworthy. So let's take a look at some of the benefits of installing an access control panel in your business.
Never Worry About Losing A Key
Losing a key is always annoying. But it can rapidly go from annoyance to fear when that key provides access to sensitive areas of your business Making extra copies of any key can also be a potential security issue. While it is true that key cards can be misplaced or stolen, they can be reprogrammed, minimizing the damage right away.
Control Your Employee's Access
Many businesses employ managers, or have certain staff only that are allowed access to rooms or inventory. This allows you to limit access to whomever you want. Another thing to remember is that not every employee leaves in good standing. With access control you can delete that employees code and prohibit them from entering the premises again.
Access control systems will allow you to monitor all visitors since you can see everyone that enters and exits the building, from customers to cleaning crew. This also allows you to see when the peak times are in your business.
Receive Remote Notifications
Depending on the system you decide, you can get notifications when someone is accessing an area they should not. These notifications can come right to your smartphone. That way you can always monitor what's going on at your business.
Streamline Multi-Location Access
If you or your employees go back and forth from one of your buildings or businesses to another, you can give them a single key or code. This makes it really easy for your employees to get their job done as they won't have to keep track of as many keys. Plus, this is easy to control on your end, all you have to do is set permissions and we'll do the rest.
Another benefit of access control systems is that you can integrate it with any other system in your business. An example would be your HVAC. This will allow you to determine what areas of the building need to be heated or cooled at that time, saving you unnecessary heating and air expenses.
As a business owner, it is important you protect your assets especially with a small business where a major theft or breach could cause you to lose your business. Contact the security specialists at Net Security Solutions and we'll put together an access control system that can integrate into any of your current security features. We offer a wide variety of customizable, affordable options, and will work with you one on one to get you the system right for your small business. Call us today to learn more!